Meet The Artist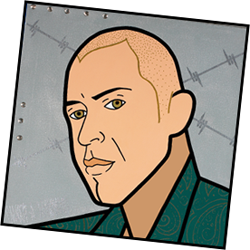 Whenever Carlos A. Navarro is asked "how long have you been an artist?" his reply is "all of my life… since I was a child." However, as the time approached for him to choose a career path, surprisingly he ended up taking the entrepreneurial/corporate route. After many years working as a professional in the business world, Carlos realized his life would be much more fulfilling if he followed his dream and pursued his passion of becoming an artist. In 1992, Navarro was asked to design a mural for a hotel on South Beach. Even though the project never came to fruition, the designs for this project would be the beginning of his career as an artist.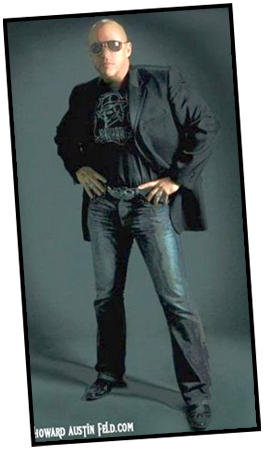 Carlos was born in Havana, Cuba. He spent the early part of his life in New York and moved to Miami in his teens and has lived there ever since. His initial artistic inspirations came from Dali and Picasso. Yet while being in New York, his individual style emerged from the influences of Pop artists such as Peter Max, Roy Lichtenstein, Andy Warhol, and Keith Haring. He incorporates his own style, which has come to be known as "Pop Suave", fusing Pop Art with traditional Cuban, Miami and other contemporary themes inspired by his heritage and upbringing. His work depicts different subject matters ranging from nostalgic to political and humorous to sensual. Although he left Cuba as an infant and has never returned, he has painted images of a Cuba he never knew through what he terms "instilled memories", stemming from the rich culture and traditions he was exposed to as he was growing up in the United States. Recently, Carlos has begun to introduce to his paintings a style influenced by his love of pin-up art and photography.
Navarro's work has been celebrated and exhibited nationally and internationally. He has been commissioned by Perry Ellis International, Bacardi, Campo Viejo Wine, Ford Motors, The Related Group of Florida, Matusalem Rum, Cuba Nostalgia, Miami Dade College and Amigos for Kids. In 2007 he was commissioned by the Super Bowl XLI Host Committee to create a painting and poster for the International Media Reception.
Some of his large scale projects include Miami Guitar Town, a public art project that was sponsored by Gibson Guitars and the City of Miami to benefit several local charities, and featured Navarro's "Babaluuu!" on one of the 10ft tall guitar sculptures. In 2002, he had three flamingos on display as part of the 'Flamingos in the Gables,' a public art project. Large format reproductions can be seen in the lobbies of Mercy Hospital in Miami and a Regions Bank in Coral Gables. In 2010, Miami Dade County asked Carlos to paint a mural to welcome visitors at the Port of Miami, with over 50 volunteers from Hands on Miami to commemorate Global Youth Service Day.
A few collectors of Navarro's work include Anthony Abraham (Miami businessman / philanthropist), Jorge Perez (The Related Group ), Thomas Kramer(International businessman/philanthropist), Marc Randazzo, (1995 World Cruiserweight Champion & owner of Randazzo's Little Italy Ristorante in Coral Gables) and Norma Jean Abraham (Miami socialite / philanthropist) all of whom he has depicted in portraits.
He has also painted portraits of Al Pacino (as Tony Montana), Steven Bauer (as Manolo in Scarface), Michelle Pfeiffer (as Elvira in Scarface), Dwayne Johnson (The Rock), Notorious BIG & Tupac Shakur (posthumously), Shaquille O'Neal, Alonso & Tracy Mourning, Manu Ginobli, Cuban icons Celia Cruz, Beny More (Cuban singing legend), Compay Segundo (Cuban singer / musician), Kid Chocolate (Cuban boxing champ from the 1930's), also local Miami business people, celebrities and philanthropists such as Diva Miss Elaine Lancaster, Techrin Hijazi, Zurami Pascual, and Irene Korge.
In May 2005, Navarro's rendition of legendary salsa queen Celia Cruz was displayed in the exhibition, Azucar, honoring the Latin superstar at the Smithsonian National Museum. He presented Celia with a reproduction of an original painting he created of her in 2001 at 'Cuba Nostalgia', an annual Cuban-inspired event in Miami honoring the island's most glamorous times. The exhibition has been on a national traveling tour since 2007.
Over the years, Navarro has lent his talent and time to many philanthropic causes including the March of Dimes, Big Brothers Big Sisters, The Jackson Memorial Foundation, The Vizcayans, American Diabetes Association, Barry University, Children's Home Society, University of Miami Center for Autism & Related Disabilities, The Cushman School, Hands on Miami, Russell Life Skills & Reading Foundation, Mercy Hospital, and Amigos for Kids. Due to his unyielding dedication to his community, he has received proclamations from Miami Dade County and the City of Miami. In fact, November 24, 2000 was named Carlos A. Navarro Day in the City of Miami. Carlos served one term on the City of Miami Cultural and Fine Arts Board and was on the Board of Directors of Amigos for Kids and the Kids and Families Foundation. He is the recipient of the 2004 "Huellas Astrales" Award in Art given by the Latin American Friends of the Miami Museum of Science & Planetarium.
Navarro has been profiled in many publications and TV segments including Venue, Ocean Drive en Español, Social Affairs, Selecta, Ego Miami, Vis a Vis, The Miami Herald, Cosmo Florida, Details Magazine, WPLG, Generation ñ and others.
From 2004 to 2006, Navarro exhibited at his highly celebrated gallery, Carlos A. Navarro – Pop Suave Art Gallery on Miracle Mile in Coral Gables, Florida.